I got this idea from Top Ten Tuesday, a weekly meme created at The Broke and the Bookish blog. To join the blog hop, visit their blog and choose any topic that you like.
There's just something addicting in the scent of book pages that I get hooked to it immediately. That's why it's no wonder that when I cleaned up my room, I found out I had already accumulated two boxes of books—some I've read more than once, while others I haven't gotten to read yet. My addiction to books has nothing to do with the paper, but rather with the hunger for words and living a thousand lives. Proof of this would be my phone, which has over 200 E-books in the library.
This year, I challenged myself to read at least 80 books and so far, I've been able to finish reading 43 books. Here's my top ten picks from the books I've been able to read so far this year.
1. Between the Lines by Jodi Picoult: When you hear the name Jodi Picoult, the first three things that would probably come to mind are drama, lawsuits and family. However, I was in for a surprise when I decided to read Between the Lines. It's the exact opposite of signature Picoult books. It's fun, it's quirky, it's romantic and it's magical. I've never been a fan of fairy tales but this one is different. It's not about a girl waiting for a Prince or Knight to rescue her but the other way around. Besides, like it says in the book, "Just because it's fiction doesn't mean it's any less true."
2. Love and Misadventures by Lang Leav: I love poetry, but it's not always easy to find one that I would be able to relate to or connect with. Lang Leav's poems are in its rawest form, giving it a touch of reality instead of fiction. These are the kind of poems I wanted to write if I was as good as her and she made me experience love and heartbreak all at the same time. And that's something that doesn't always happen to me.
3. Battle Royale by Koushun Takami: Blood, killing and gore. This is exactly the type of book that I love to read. All the brutal killings and blood description in this book make Hunger Games look like a children's book. But that's not the only reason I love this one. It's  a political and thriller book that shows how instigating fear can turn friends into enemies, that at the end of the day, it's one's own survival that matters. But somehow, there's always that one person who will sacrifice everything to make a difference, even if it will cost him his life.
4. Janus Silang by Edgar Samar: If America has Percy Jackson, the Philippines has Janus SIlang. I have waited so long to read a Filipino book that makes use of our folklore and mythology to create a YA fiction that's filled with horror, mystery and thrill. This one did not disappoint and lived up to my expectation. Its a book that combines mystery, horror, folklore and computer games, a recipe you don't always see in novels. If you're a Filipino, read this. If not, let's hope there's an English translation so you can revel in my admiration for Edgar Samar's masterpiece.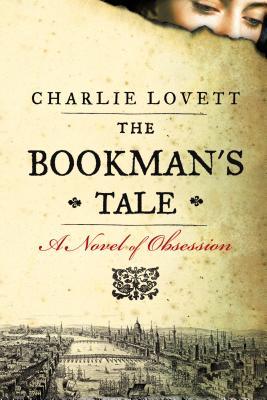 5. The Bookman's Tale by Charlie Lovett: Finally, a book bibliophiles can relate to. This is one of the few novels that actually explained why bibliophiles love to read. Aside from tackling one of the literary world's biggest mystery, (Did William Shakespeare really exist and did he really write all of those plays?), it also taught me a thing or two about antiquarian. Besides, the library scenes of this one is superbly done that it transported me there. I could almost touch the books and smell the scent of the pages.
6. When My Name was Keoko by Linda Sue Park: Linda Sue Park was the author that got me to start reading, that's why I was really excited to read another one of her books. Though this one is a children's novel, I enjoyed reading it because of the historical and cultural references that it contains.
7. The Time Keeper by Mitch Albom: This is one of the first Albom books I've ever read, and one that turned me into a fan. The book shows that everyone should value the time they have in their hands, no matter how little there may be. After all, one of the reasons God limits our days, is to make each one precious.
8. The Boy in the Striped Pajamas by John Boyne: Nationalities and cultural differences does not stop friendship. In Boyne's book, he tells the story of a German kid who befriends a Jew during the Holocaust. The friendship is one that can be admired even though the repercussions where inevitable.
9. Snow Flower and the Secret Fan by Lisa See: True friendship are never broken, not even when circumstances try to separate you. It'll take some time but wounds will heal and you'll have a story worth telling to your grandchildren.
10. Butterfly's Shadow by Lee Langley: This is the perfect combination of historical fiction and romance. It connects you to the past and the emotions of the characters and make you imagine an alternate world where things could have happened differently. It's nostalgic and at the same time heartbreaking, filled with what ifs and longing for something that you wish would happen.
How about you? What's your favorite books this year?